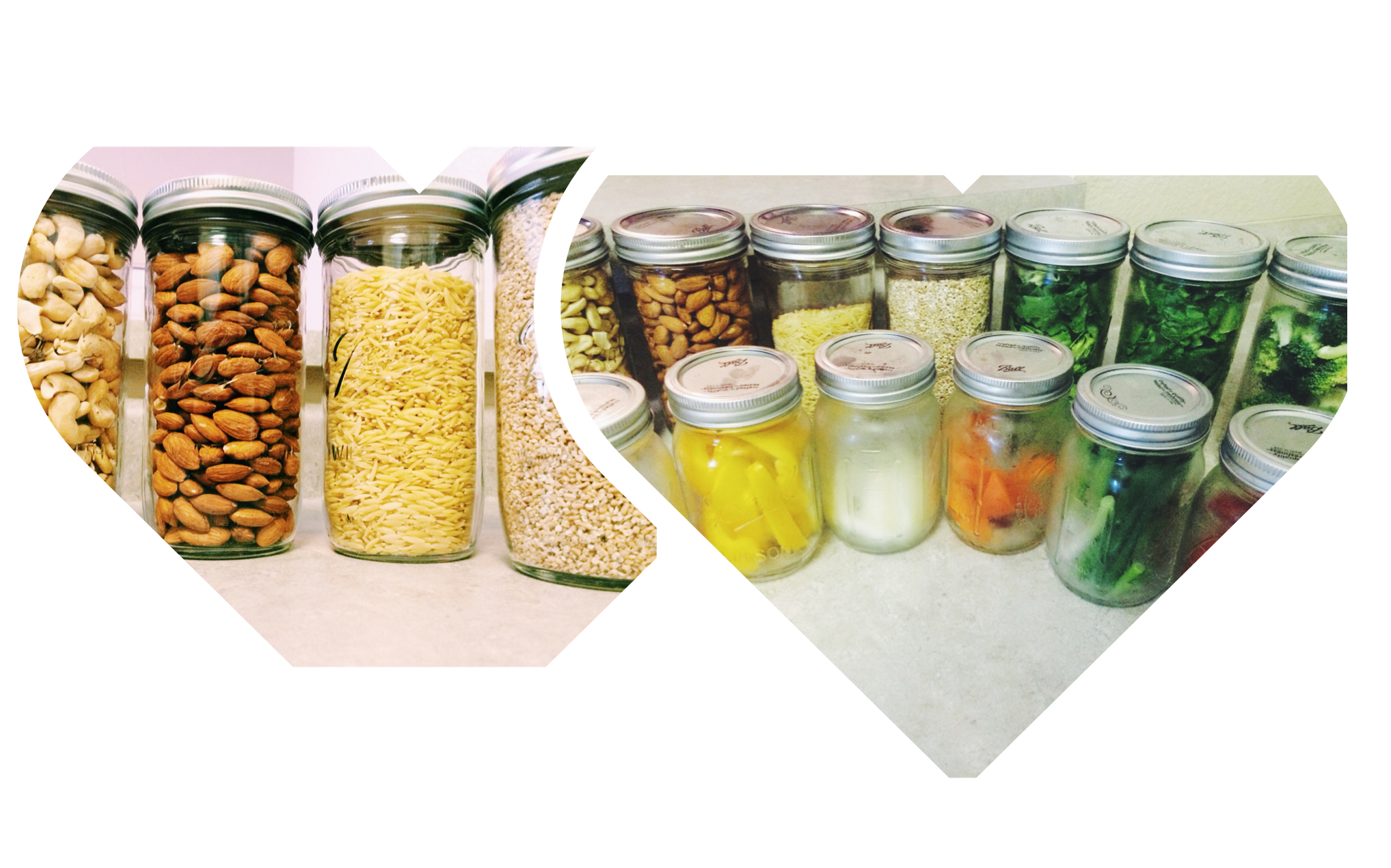 Do you find yourself buying junk food while you are out and about running errands? Or during your lunch break? Or between dropping off the kiddos at school?
So many times I find people saying they didn't have time to pack a lunch or to prepare a good meal. But thanks to this handy little trick you won't be able to use that excuse anymore!
Just like anyone, the last thing I want to do when I get home from work is spend a bunch of time cooking dinner. So I started using mason jars to help cut cooking time way down.
The trick is to pick one day (I usually do it after I get back from the grocery store) to prep your food for the week. Cut your veggies and store them in a mason jar. The veggies will already be ready to be used in any of your recipes throughout the week. You can easily toss them into a salad, sauté them, roast them in the oven, etc. It is also helpful because they will be ready to snack on during the day if you find yourself needing a mid-morning or late afternoon pick me up.
You can also cook your beans or your rice/quinoa/any grains you need for the week and store them in the mason jars as well.
Mason jars are also great for lunch. You can make salads for the week (or any grain mixtures, etc). When you are walking out the door, all you have to do is grab the jar and a fork and your lunch is ready to go. No more excuse of not having time!
If you need an idea, here is a great mason jar lunch recipe from The Kitchen Skinny.
The mason jars will keep everything fresh for about 5-7 days.
We even started making double batches of our green smoothies and storing them in mason jars so that we don't have to make a whole new batch every day. Though I wouldn't really recommend storing green smoothies for as long as your veggies/grains. (Usually about 2 days is the max on freshness for a smoothie.)
There are endless possibilities using these mason jars. It is a great trick and if you find yourself using the excuse of time, then you definitely need to try it out!