How would it feel to be about 10 pounds lighter when summer rolls around? And, what if you could do it in a way that wasn't extreme – didn't require a bunch of work – and was sustainable?
Something that kick starts a whole new you?
That's what this Summer Countdown program is all about.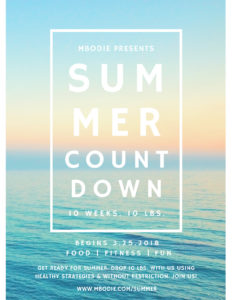 What is it?
The Summer Countdown is a 10 week group coaching program designed to help you lose up to 10 pounds before summer.
What makes it different?
The Summer Countdown is a combination of nutrition & fitness coaching that is probably counter to anything you've tried in the past.
No Restrictions (we teach you smart strategies for getting results)
Totally Simple (you don't need MORE to do – we make it simple)
Sustainable (the stuff you will learn, you will keep for life)
Each week, we will have a different focus & will implement different nutritional strategies that stack in terms of benefits & results. We'll be breaking it down into simple, strategic steps. No fuss. No measuring. No complicated changes. Instead, we will start right where you are – using what you already do – and making simple tweaks that will get you results on the scale.
How will it work?
You can do everything for this program right at home. On your own schedule. The program will be a combination of:
Weekly group phone calls (which will all be recorded in case you can't attend live)
Private Facebook group for accountability, support & questions.
Simple lessons, recipes & 'homework'
Weekly fitness challenges (that work for all fitness levels & can easily be done at home)
Who is it for?
You have 10 pounds to lose.
You want to do it in a healthy, sustainable way.
You have no bandwidth right now to take on a big crazy change.
You need simple.
You need support.
You need positive, fun, inspiration in a guilt-free, supportive environment.
When does it start?
Sunday, March 24, 2018.
Schedule will be outlined as we finalize who is participating. But, the starting line will be Sunday, March 24.
This is all customized to YOU! Each participant will have a slightly different path based on your schedule, goals & preferences. This is a small group for that very reason. To give you exactly what you need & to give you the attention & support you need to get it done!
What does it cost?
Just $29/week covers all of the material we will be providing (lessons, calls, recipes, workouts, etc.), customized nutrition review, accountability, support, motivation & a big dash of fun!
How do I sign up?
Click here to pay for the full 10 week program: REGISTRATION
If you need to split into two payments, click here for our: INSTALLMENT PLAN
Space is limited. So, sign up now. We will contact you right away & give you a couple things you can start on to prepare for the program. May as well have a head start! 🙂
What if I have more questions?
Contact Karen by Email or phone 760-585-6895. Happy to chat to see if this is a good fit or to discuss any obstacles you might have in the way.
 FAQs:
What if I will be traveling at some point during the 10 weeks?
No worries. We assume that in 10 weeks you are bound to miss at least a week or two. If you have to miss a week of content, it's very easy to jump back in & catch up. It's also very easy to keep up with this program while traveling because it's all remotely delivered, doesn't require any equipment or special foods, etc.
What other costs will there be? Will I have to purchase a bunch of food, supplements or other stuff?
None. We are going to give you guidance for your regular grocery shopping, but nothing too far outside your norm. We want you to be eating things you are used to & can easily incorporate into your routine. Everything we teach is based on good, real, whole foods. In fact, we might just save you money!
What if I need to lose more than 10 pounds?
This 10 weeks will be just the thing you need to get on the right path. Sustainable, healthy weight loss that lasts is best lost at a rate of about 1/lb. per week. If you take what you learn during this summer kickoff and continue with it into the summer, you will continue to lose weight & will be in a great place to finally achieve the permanent weight loss you're looking for.
When is the last date to enroll?
Registration is open now & space is limited so grab your spot now. We are keeping this group small so we can really focus on getting you the results you want & customizing it to fit you. The sooner you sign up, the most customizing we can do.
If you want to feel lighter, leaner & stronger before summer begins…there is no better day than today to get started. It will be here before you know it! And, when you sign up today, we'll send you a few simple things you can implement between now & the official start day to give you a head start!
About Karen & Tyler Smith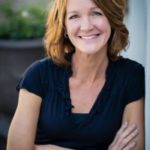 Karen Friend Smith is a nutrition & lifestyle coach who specializes in working with women in their 40's & 50's to achieve the health & fitness goals. She has been studying nutrition for the last 10 years & brings a wealth of knowledge about not only the 'what' to eat, but the 'how to' actually get it done – especially for the busiest of people. Karen provides private coaching through the ProCoach platform – a habit-based curriculum that has helped tens of thousands of people transform their health.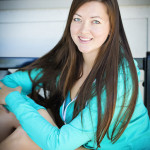 Tyler Smith is a certified personal trainer with 7 years of experience in designing fitness programs & workout routines. She is also certified in Eating Psychology & holistic health coaching. Tyler founded mbodie to help women take a more mindful & complete approach to their health & fitness. She also enjoys working with young women who are gearing up their health so they can be in tip top shape as they start a family.
This mother-daughter duo brings an upbeat & holistic approach to nutrition, fitness & getting lasting results.
We can't wait to LOSE IT (the weight that is) with you!
Let the Countdown to Summer Begin!